Blue
Prep-Pro's High Molecular Weight (HMW) premium Polyethylene plastic chopping boards are strong and durable, intended for high frequency usage. Hygienic, odourless, non-absorbent and non-toxic, they are ideal in professional or commercial kitchens.
Prep-Pro Blue Chopping Boards are suitable for the preparation of raw fish. A colour coded wall chart is available for easy reference.
Available in three sizes and thicknesses.
Sizes
305mm x 229mm
457mm x 305mm
610mm x 440mm
Downloads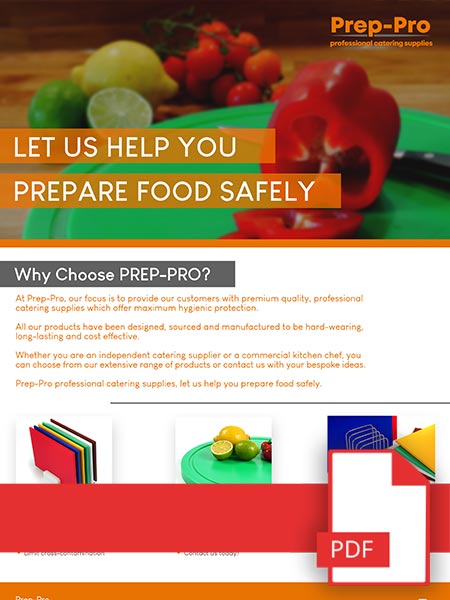 Introduction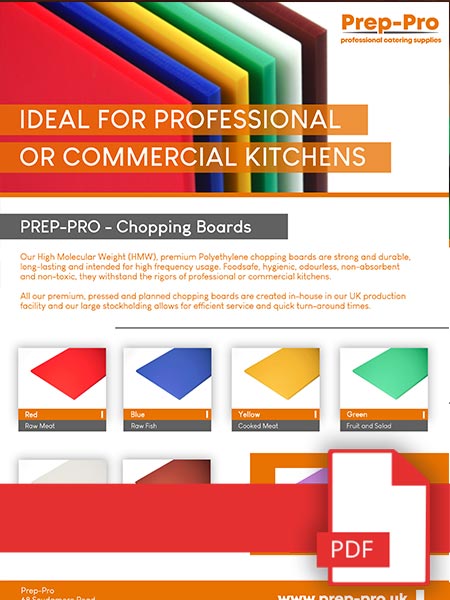 Chopping Boards
Sundries